Dit is hartstikke leuk!! Mijn bericht van gisteren is ontzettend goed bekeken!! Dank jullie wel! Dat doet een mens goed, plaats ik al die sneak peeks niet voor niets!!
Laat ik eerst zeggen dat ik van
Prima Marketing
nog iets vergeten ben. Voor de vintage liefhebbers onder ons, een prachtige papierlijn Butterfly genaamd.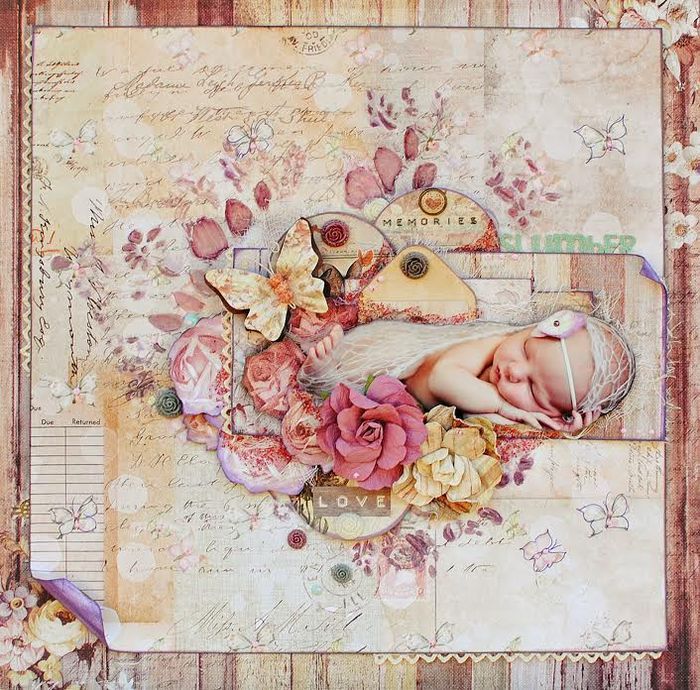 Basic Grey
heeft ook 2 nieuwe papierlijnen. Ik ben zelf niet zo van de reispapiertjes dus ik vind Prism leuker!! Daar zie ik wel een miniboekje of LO van verschijnen. Klik op de plaatjes om de papierlijnen te bewonderen.


Heidy Swap heeft ook iets nieuws, ik vind het alleen niet veel met Scrapbook, Project Life of zo te maken hebben. Ik wil het toch even laten zien.
Nou, dat was het weer voor vandaag. Ik hoop dat er leuke dingen voor je bij zitten. Blijf in elk geval regelmatig even terugkomen want de komende dagen zal er steeds meer te zien zijn hier.
Fijne jaarwisseling!!
Marianne