Na het zien van onderstaand filmpje moest ik meteen aan iets denken dat al jaren en jaren op de markt is maar waar ik nog nooit iets mee gedaan heb: Glue Motifs van Crea Motion.
After seeing the video below I immediately thought of something that for years and years was on the market, but I've never done anything with it: Glue Motifs of CreaMotion.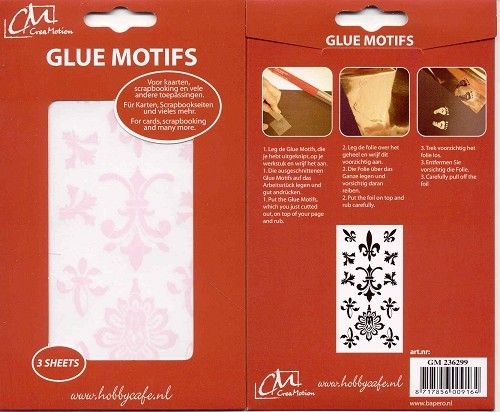 Eigenlijk is het wel grappig. Laatst was iemand op Facebook helemaal hyper over een vondst die ze gedaan had. De Xyron, het apparaatje staat al jaren in een van mijn kasten. Ze heeft gelijk hoor, het is een geweldig apparaatje om op een fatsoenlijke manier lijm te krijgen op hele kleine figuurtjes. En nu dit weer. Kijk maar naar het filmpje.
It is actually quite funny. There was a lady on Facebook all hyper about a discovery she had made. The Xyron, this is a device I use for years now. She's right you know, it's a great device to have a decent way of putting glue on tiny figures. And now this. Just look at the video.
Er worden leuke dingen mee gemaakt maar een vernieuwend product??? Nee!!
You can make beautiful things with it but is it an innovative product ??? No!!
Ik zit wel meteen te denken aan de mogelijkheden. Zou ik met de Glue Pad kunnen stempelen, een beetje laten drogen totdat het kleverig is en dan de folie kunnen gebruiken??
I'm immediately thinking of the possibilities. Could I stamp with the Glue Pad, let it dry a little until it is tacky and then use the foil??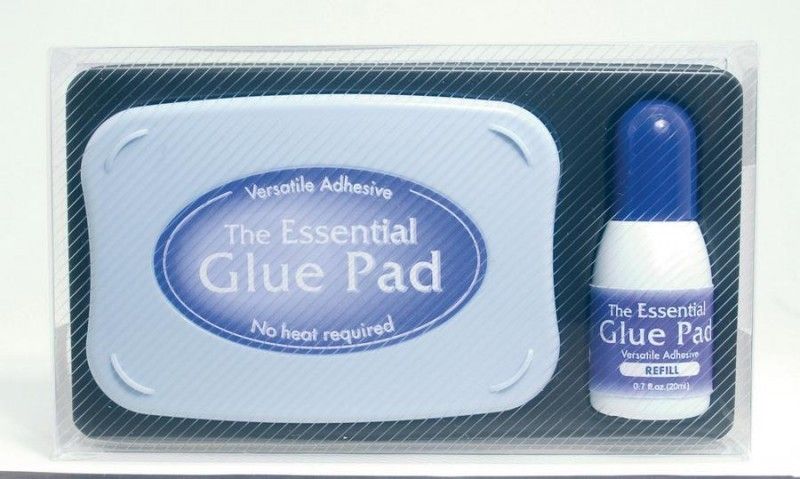 Daar ben ik dan weer nieuwsgierig naar. Wie weet ga ik het wel uitproberen.
I am very curious about that. Maybe I'll try it.
Ik heb nog niet veel nieuwe sneaks kunnen ontdekken maar ik blijf natuurlijk zoeken. Kom dus zeker nog eens terug.
I have not discovered much sneaks at the moment but I still look of course. So be sure to come back.
Fijne zondag verder,
Have a nice Sunday,
Marianne