De CHA is voorbij maar er komen steeds meer sneaks die we kunnen bewonderen.
The CHA is over, but there are more and more sneaks that we can admire.
This time, the sneak peeks of American Crafts.
Wat een leuke kleuren en wat een leuke spulletjes!!
What a fun colors and what a nice stuff !!
Geweldig om te zien, wat een frisse kleuren!! Voor zoveel dingen te gebruiken!!
En wat een leuke, aparte spulletjes!!
Great to see, what a fresh color !! To be used for so many things !!
And what a nice, special stuff !!
Een pen met rub-ons, je moet het maar verzinnen! Het lijkt me hartstikke makkelijk in gebruik. Op het volgende plaatje staat washitape maar dan in de vorm van stickers. Echt heel leuk!!
A pen with rub-ons, you just have to invent! It seems awfully easy to use. On the next picture is washitape but in the form of stickers. Really nice !!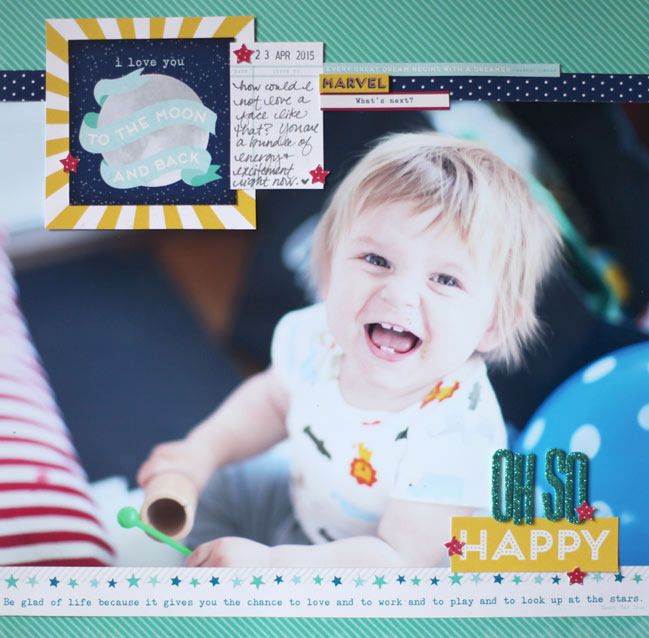 En dan het voorbeeld............. ziet dat er niet hartstikke leuk uit!!??
And then the example ............. it looks soooooooo nice !! ??
Ook weer heerlijk frisse kleuren en leuke printjes.
And again delicious fresh colors and fun prints.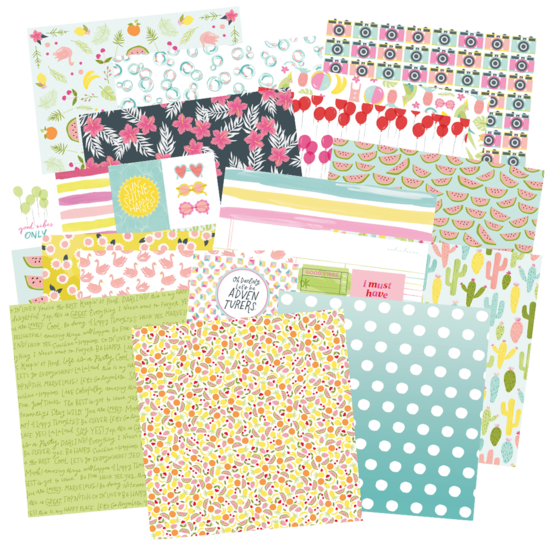 Dit is toch geweldig om naar te kijken??!
This is so much fun to look at!!
Natuurlijk zitten er ook andere leuke dingen bij de lijn. Schattige hartjes en een geweldige stempelset.
Of course there are also other fun things on the line. Cute hearts and a great stamp set.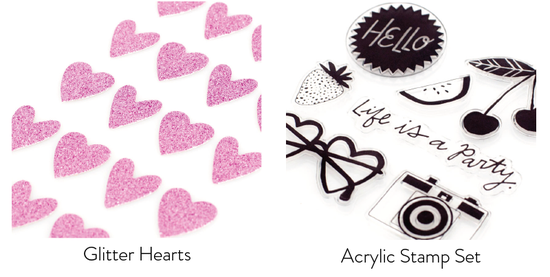 Dit willen we toch allemaal gebruiken??
Doesn't we all want to use it??
En American Crafts komt met nog meer!
And American Crafts comes with more!
Lekkere felle kleuren en zeker papier met printjes die ik erg leuk vind!
Nice bright colors and certainly with paper printouts which I like very much!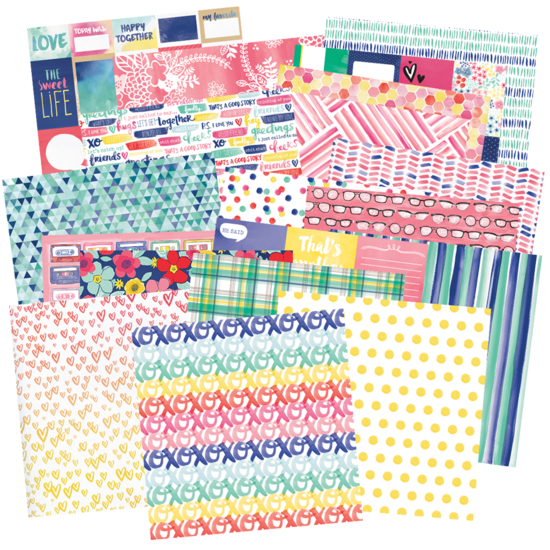 En ook weer allerlei leuke spulletjes er bij! Puffy stickers, rub-ons pen, washitape, enz.
Again all sorts of fun stuff there! Puffy stickers, rub-ons pen, washitape, etc.
Wat wordt het ons toch elke keer weer moeilijk gemaakt. Je kunt tenslotte niet alles aanschaffen. Toch??
They really make it difficult for us to choose. You can't by everything........ Can I???
Ik wens jullie een geweldig mooie dag!
I wish you all a wonderful day!
Marianne