Laat ik beginnen met te vertellen dat ik in een prachtig land woon!!
Let me start by telling you I live in a wonderfull country!!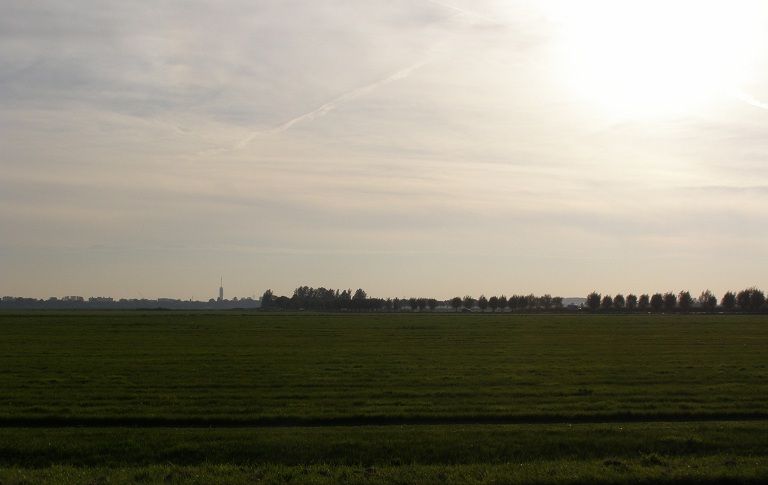 Vandaag heerlijk een dagje wezen knutselen bij Bep in Uithoorn. Onderweg er naar toe was ik gewoon onder de indruk van het landschap dat ik af en toe even moest stopen in de parkeerhavens om er van te kunnen genieten. Jammer genoeg ben ik wel totaal vergeten er foto's van te maken. Daarom dat maar op de terugweg gedaan.
Today I went to Bep in Uithoorn for some crafts. On my way I was impressed by the vieuw. Unfortunaly I forget to make some pictures so I did that on my way home.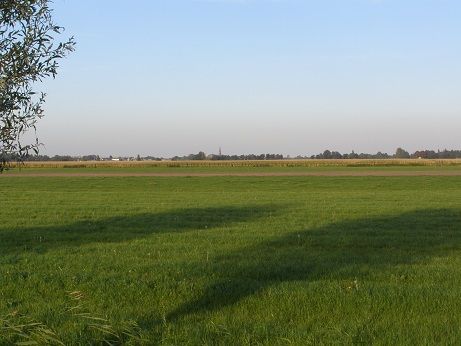 Ik heb dus de hele dag gefreubeld bij Bep op haar hobbyzolder. Zij gaat op dit moment door een behoorlijk rottige tijd wat haar gezondheid en haar werk betreft dus ze kon wel een verzetje gebruiken.
We went to her scraproom in the attic. She's having a rough time at this moment because of her health and her job so she could use some funtime.
Van het weekend was ik al begonnen aan een canvasje geinspireerd door
Revlie
en
Christy
. Wat maken ze toch geweldige dingen!!
This weekend I started with a little canvas inspired by Revlie and Chisty. They make such beautiful projects.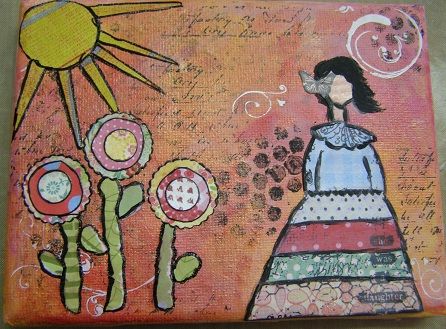 Al freubelend kwam ik wel wat probleempjes tegen en ik heb dan ook best wel wat vragen waar ik zaterdag 20 oktober antwoord op hoop te krijgen tijdens een workshop
bij Revlie
.
Dit is dus mijn eerste canvasje, wat ik goed genoeg vind om te laten zien, en ik moet zeggen dat het aardig naar mijn zin geworden is.
I came across some products so I'm affraid I have some questions for Revlie during her workshop on October 20. This is my first canvas I think is good enough to show and I'm pretty proud of it.
Vandaag ben ik begonnen aan een tweede en een derde canvas.
Today I started my second and third canvas.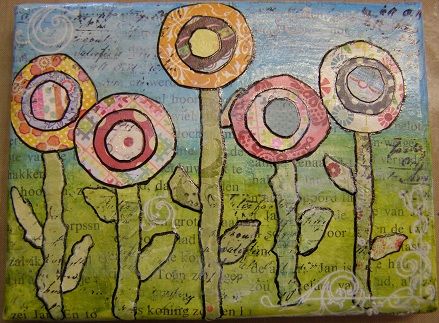 En weer liep ik tegen een paar dingen op waarvan ik dacht, waarom??!! Dus Revlie, maak je borst maar nat. Ik wil heel wat weten.
Again some time I wondered why some things happened!!?? So Revlie, beware!! I want to know some things.
Ik ben begonnen aan een derde canvasje maar die is nog niet helemaal klaar.
This is my third canvas I could't finisch today.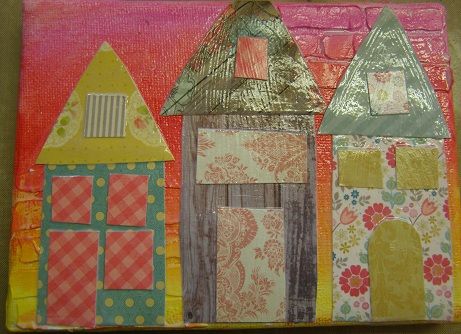 Je kunt wel zien wat het gaat worden. Ik moet bekennen dat
Christy
mij geinspireerd heeft om dit canvasje te maken.
You can see what it is about and I must confess Christy inspired my making this canvas.
Er moet nog heel wat gebeuren aan dit canvasje maar dat gaat helemaal lukken!!
There is some work but that will be alright.
Bep heeft ook heerlijk zitten freubelen. Lekker ontspannen heeft ze zitten scrappen en wat LO's afgemaakt die al een tijdje lagen te wachten op haar werktafel.
Bep also did some crafts today. Relaxed, she dit some scrapbooking and finished some LO's that where on her workdesk for some time.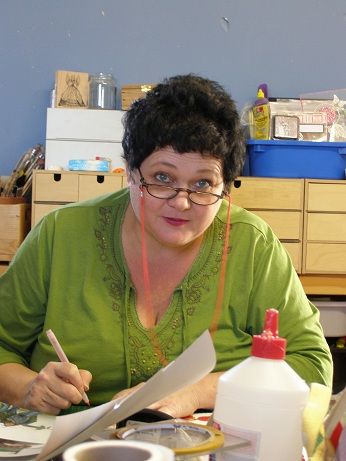 Een van die LO's was deze:
This is one of the LO's she made.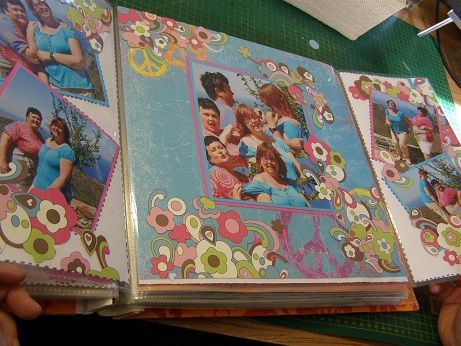 Het was hartstikke gezellig en zeker voor herhaling vatbaar!!
It was really fun and we are going to do this again!!
Fijne avond!
Marianne