Eindelijk kan ik mijn eerste LO showen voor de 1e challenge van het SST.
So, I finally can show my LO for the first challenge of the SST.
Ik ben erg benieuwd wat jullie er van vinden.
What do you think??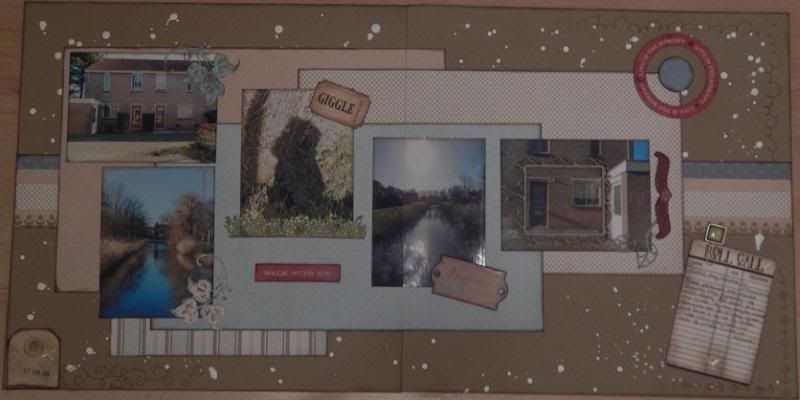 Als basis heb ik kraft cardstock gebruikt. Daar heb ik met Liquitex inkt spetters op gemaakt. Sommige van die spetters heb ik omcirkeld met een bruine stift om diepte te krijgen. Ik heb scrappapier gebruikt van DCWV. Hiervan heb ik de randen beinkt met Distress inkt. De randen van de foto's heb ik ook beinkt met Distress inkt. De diverse embellishments had ik nog liggen. De journaling heb ik op een kaartje aangebracht, versierd met een paperclip.
The base is kraft cardstock. I'v yoused Liquitex ink to make splashes on the background.

Some of these

splashes

, I

circled with

a brown

marker to

get

depth. The designpapers are from DCWV. I've inked the edges with Distress ink ( Walnut Stain). I also inked the edges of the pictures. I wrote my jounaling on a little journaling card and adjust a paperclip.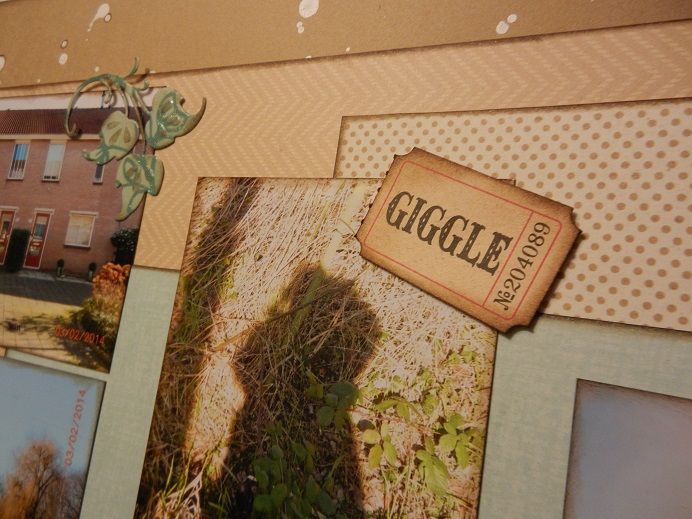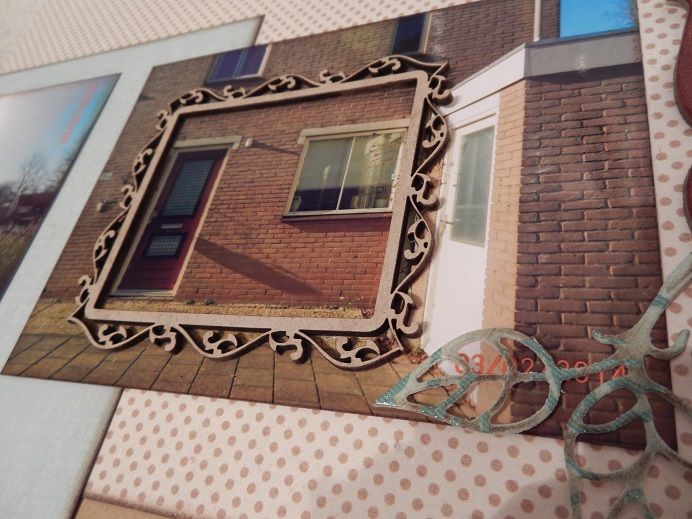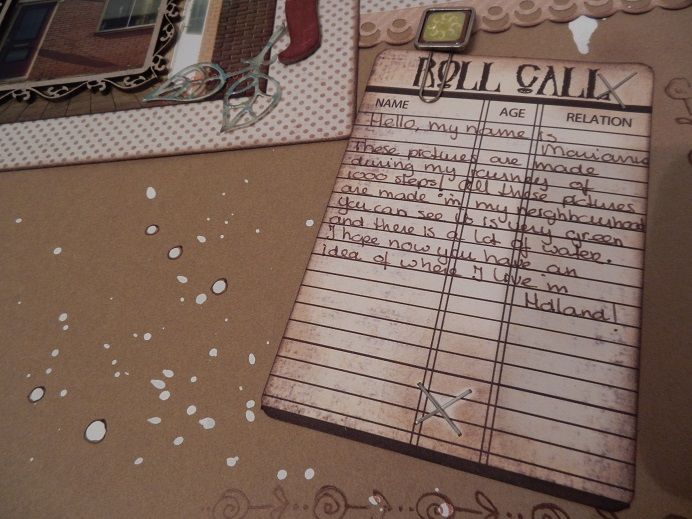 Ik ga nu snel de foto uploaden op het forum zodat ik nog op tijd ben voor de wedstrijd.
Now I'm gonna upload the LO to the forum so I'm on time for the competition.
Fijne avond!
Have a nice evening!
Marianne