Niet te geloven, wat een hoop nieuwe sneakjes zijn er weer!!
Laten we beginnen met
Fiskars
. Fiskars gaat rubber stempels uitgeven die je kunt gebruiken op je acrylblok. Je kunt het zien in het filmpje, bovenaan de pagina. Er schijnen er behoorlijk wat van uit te komen. In het filmpje laten ze twee soorten zien maar er zouden er veel meer van komen. Ze werken op dezelfde manier als onze clear stamps met dit verschil dat ze ook echt plakken op je blok.
Van
My Minds Eye
had ik al iets laten zien. Ze hebben nu de volledige lijnen op hun blog. Dus..... Op naar de nieuwe lijnen van MME!!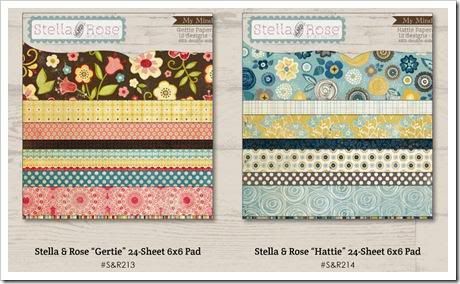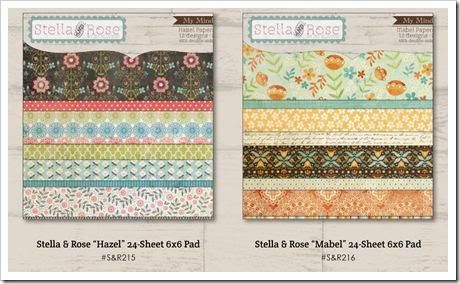 Prima Marketing heeft heel veel nieuwe spullen op hun blog gezet. Scrollen, scrollen, scrollen en je zult het allemaal zien.
En nog meer Prima Marketing!!

Onderstaande is echt heel leuk!!! Ben benieuwd wat jullie hier van vinden.


Verder waren er nog sneaks van:
Hot Off The Press: Paper Tole
Hot Off The Press: Jewel Dazzles
Stampavie: Penny Johnson Collection
Jillibean Soup: Blossom Soup
Jillibean Soup: Dutch Mustard Soup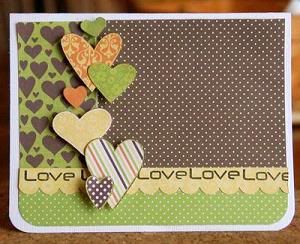 Teresa Collins: Posh (errug cute!!)
Teresa Collins: On the Edge (chique!!)
Bella Blvd: Family Dynamix (Hmmm, nou nee)
Creative Imaginations: Gingham Cardstock
Creative Imaginations: Forrest Critters Collection
Graphic 45: Metal Embellishments
Graphic 45: Verschillende nieuwe artikelen bij elkaar
Studio Calico: Fabribs and Notions (???)
Studio Calico: Rub-ons

Zo, daar was ik even mee bezig!! Pfffffffff.
Nu snel aan "De Uitdaging"! Corinne en ik gaan vanaf deze maand weer om de beurt een uitdaging verzinnen voor elkaar. Deze maand is Corinne aan de beurt. Zij heeft een aantal foto's gegeven die zij en ik dan, apart van elkaar, gaan verwerken in een LO. Ik ben benieuwd wat we er van gaan maken.
groetjes,
Marianne