Als dan eindelijk het zonnetje regelmatig te zien is, gaan we ook weer heel erg zin krijgen in de zomer. Dan ga ik ook weer heel veel zin krijgen in de CHA Summer 2013.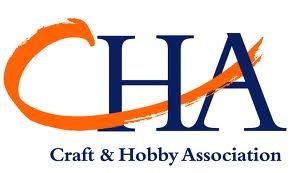 Van 22 tot 25 juli krijgen we weer alle nieuwtjes te zien voor het komende najaar en winter.
Ook al ben ik de laatste tijd heel erg met mixed media projectjes bezig, ik ben toch elke keer weer heel erg nieuwsgierig hoor!
Wat gaan we nu weer zien op het gebied van kaarten maken, scrapbooken, stempelen of wat dan ook.
Misschien hebben ze wel leuke nieuwe spullen om unieke mixed media canvasjes te maken. Kom maar op hoor!! Ik heb er zin in!!
Niet dat ik zonder spullen zit ;-), maar nieuwe dingen zijn altijd welkom!
Nog even wachten dus, maar ik zal alle sneak peeks in de gaten houden hoor. De dingen die ik zelf erg leuk vind zal ik hier met jullie delen.
Kom dus regelmatig even kijken of abonneer je op de berichten. Dan weet je zeker dat je niets mist!
Fijne avond!
Marianne