Hier ben ik al een tijdje mee bezig. Niet alleen omdat ik een treuzelaar ben, ik laat projectjes graag een paar dagen (soms weken) op mijn werktafel liggen zodat ik nog kan schuiven, of weghalen of toevoegen. Sudderen noem ik dat.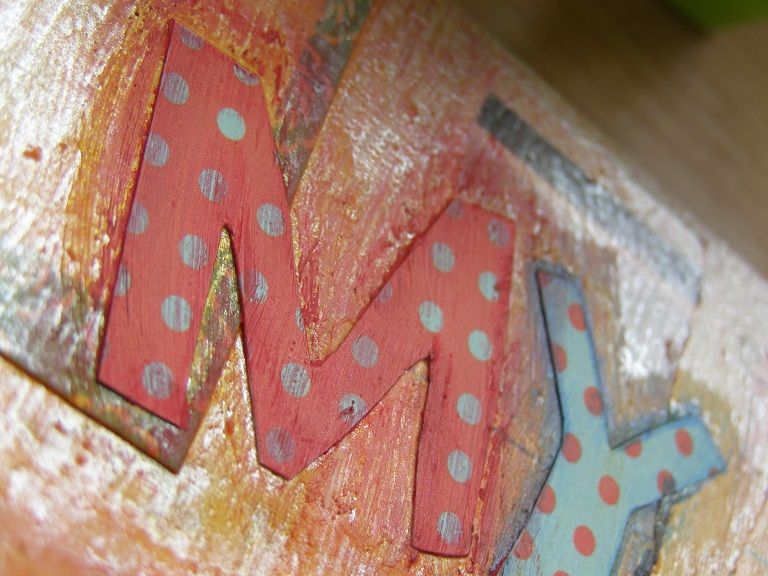 In dit geval lag het project niet alleen te "sudderen", maar had ik ook een vreselijke fout gemaakt! Hahaha!!

Ik geef stempelworkshops waarin in uitleg wat je wel en vooral niet moet doen met bepaalde inkten e.d. En dan maak ik zelf een beginnersfout!!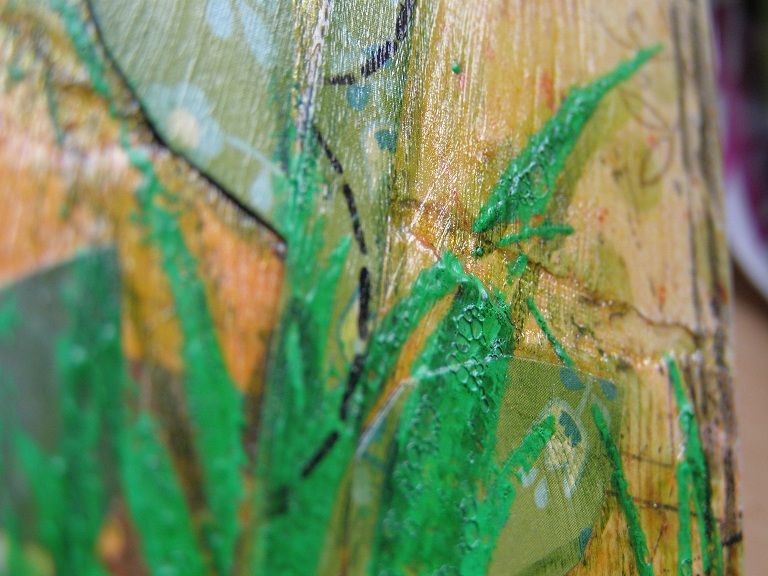 Ik had pigmentinkt gebruikt op een niet absorberende ondergrond en tja, dat droogt niet op. Tenzij je het heeeeeeeeeeeeeel lang laat liggen.
Gelukkig heb ik alle tijd, als de inkt droog is ga ik verder met dit projectje.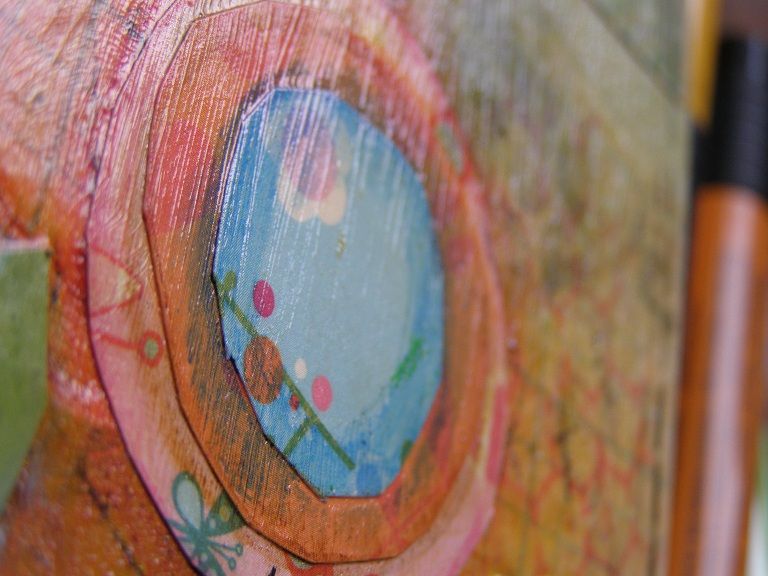 Ik heb bij de kringloopwinkel een groot sprookjesboek gekocht, daar heb ik pagina's uit gehaald en de buitenkant bewerkt met gesso.
Nu ben ik de buitenkant aan het verfraaien en wil ik het boek gebruiken als artjournal.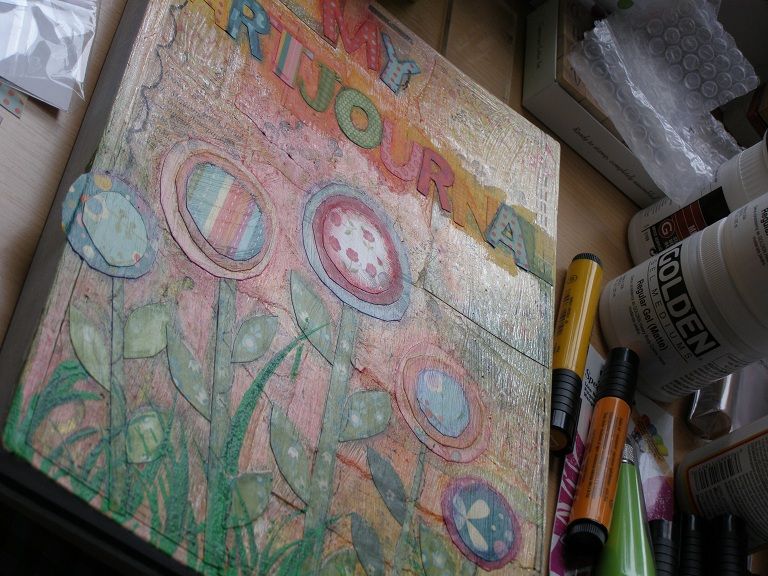 Nog even wachten en dan kan ik verder met de achterkant en de rug want die moeten ook nog bewerkt worden.
Fijn weekend!
Marianne