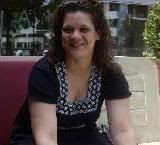 Wat zouden jullie vinden van een Copic Markers workshop van Nicole Verkooijen? Ik wil gaan proberen een workshop te organiseren met Nicole. Dat lijkt me helemaal geweldig. Ik moet alleen voldoende deelnemers hebben.
Wie van jullie zou ook een workshop van Nicole willen volgen? Ik weet nog geen datum en ook nog geen prijs. Ik wil proberen ten minste 10 personen bij elkaar te krijgen voor deze workshop. Meer mag natuurlijk ook maar niet meer dan 15 personen. Ze geeft workshops voor beginners en voor gevorderden. Dat wil ik dus ook graag weten. Welke workshop je zou willen volgen.
Dus.......................... willen jullie mij mailen als jullie interesse hebben in zo'n workshop. Ik gok dat de prijs niet hoger dan 40 euro gaat worden.
Wil je ook meedoen? Mail dan naar
mdeleuw@hetnet.nl
en zet daar meteen in of je de beginnersworkshop of de workshop voor gevorderden zou willen volgen.
Ik hoop op heel veel reacties want dan kan ik Nicole mailen dat ze mag komen. De workshop zal gegeven gaan worden, als het door gaat, bij
Hobby World Croptime
aan de Rijneke Boulevard.
Marianne