Die Cuts With a Vieuw
heeft altijd papier dat net even anders is dan andere lijnen. Veel embossen, veel glitters. Voor sommige projecten ontzettend geschikt. Zelf vind ik het minder geschikt voor LO's maar gebruik ik het liever voor een miniboekje of voor mijn nieuwe workshop "Receptenbox".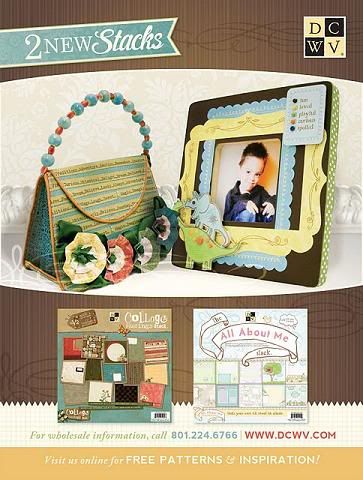 Nu ook weer hebben ze paperstacks ontwikkeld met geweldige kleuren, Collage Musings en All About Me.
Ik denk dat ik pas echt kan zeggen welke ik leuk vind als ik ze in het echt zie omdat er natuurlijk weer glitter e.d. in verwerkt is.
DCWV heeft diverse sites waar je ze kunt bewonderen. Kijk hiervoor aan de rechterkant van hun blog.
Marianne