Basic Grey heeft besloten dit jaar niet naar de Summer CHA 2011 te gaan. Toch zijn ze nu gekomen met vier nieuwe lijnen die gaan uitkomen.


De papierlijnen Out of Print en Oxford liggen nu al in de winkel of komen er al snel aan. Nu heeft BG ook bekend gemaakt wat er nog meer gaat uitkomen. Onder de nieuwe lijnen ook een kerstlijn! Ik ben benieuwd!!

Nordic Holiday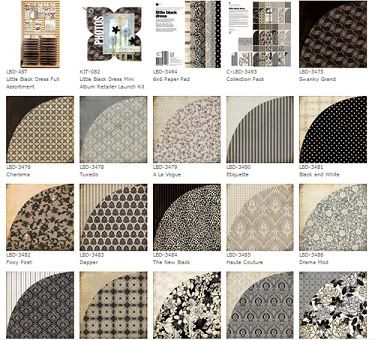 Little Black Dress

Het ziet er allemaal weer heel fleurig uit, behalve Little Black Dress dan. Ik ben weer erg benieuwd wat BG ons weer allemaal gaat brengen.
Marianne