Gisteren was er een ontzettend gezellige BBQ bij Bep in Uithoorn met haar croppers. Een paar keer per week kun je scrapbooken bij Bep thuis en dat is elke keer weer ontzettend gezellig. Wil jij ook eens gezellig scrapbooken bij Bep of wil je er mee beginnen maar weet je niet hoe? Kijk dan
hier
voor de cropdatums.
Om zo'n beetje het einde van het seizoen te vieren was er een BBQ bij Bep thuis. Iedereen had iets lekkers meegebracht.
Natuurlijk worden er op zo'n dag ontzettend veel foto's gemaakt. Je moet tenslotte kunnen blijven scrapbooken en daar heb je foto's voor nodig.
Hieronder een kleine impressie van een ontzettend gezellige dag!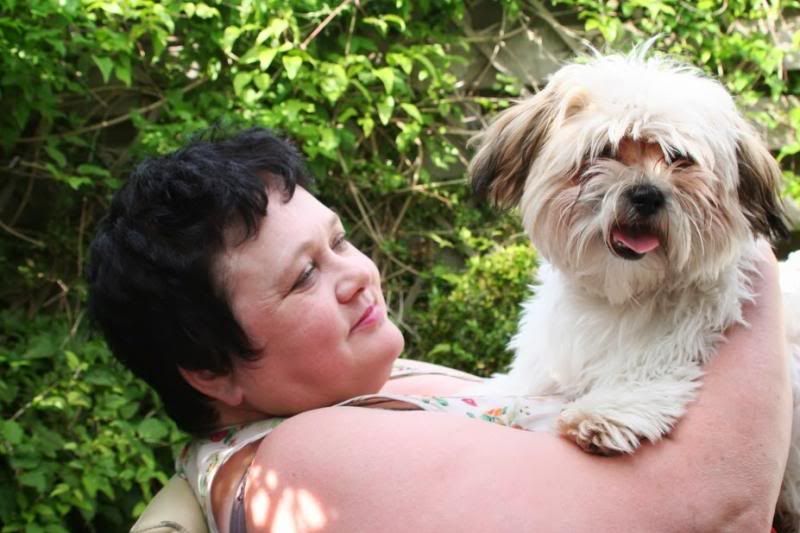 De BBQ was dus bij Bep thuis en als er een hond, kat of baby in de buurt is, is Bep in haar nopjes!! In dit geval was de 8 maanden oude Max de knuffelhond voor Bep.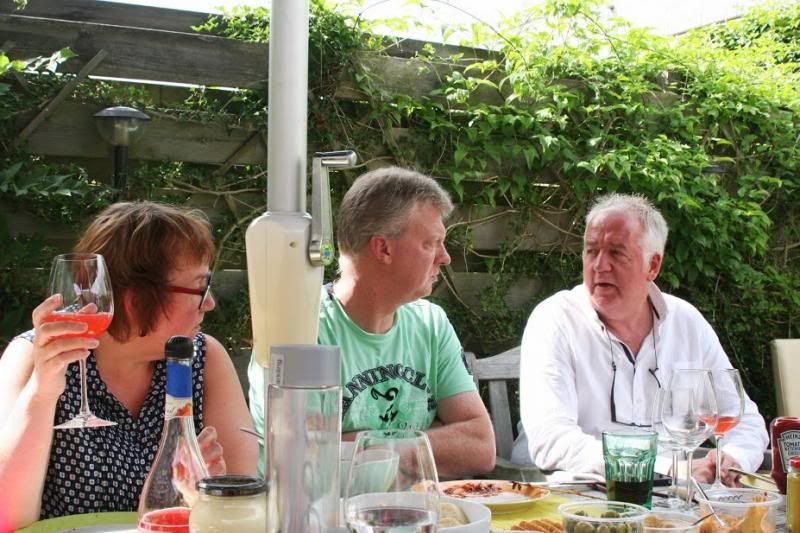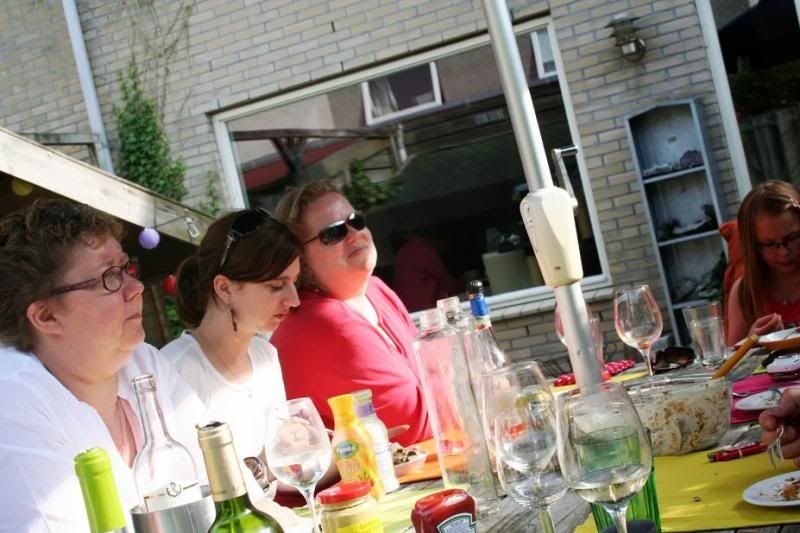 Het was ontzettend gezellig en we hebben heerlijk gegeten. Er was zelfgemaakte sate, gemarineerde zalm, sushi, salade, stokbrood met kruidenboter. Ik had tiramisu gemaakt en een heerlijke (Gelaarsde Kat) dip met stokbrood.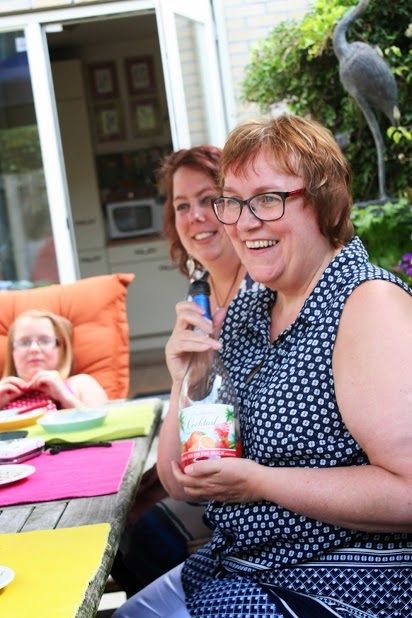 Een week op wat geleden waren John en ik bij vrienden van ons en die hadden een fles lekkers bij de supermarkt gekocht. Seks on the beach. Erg zoet maar wel erg lekker. Vooral lekker koud op een warme dag. Ik had zo'n fles meegebracht om lekker op te slobberen. Hij werd hier en daar geproefd maar te zoet bevonden.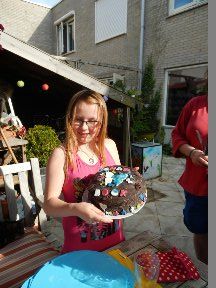 Er was ook nog een prachtige taart gemaakt door deze jonge dame die ook nog eens hartstikke lekker was!!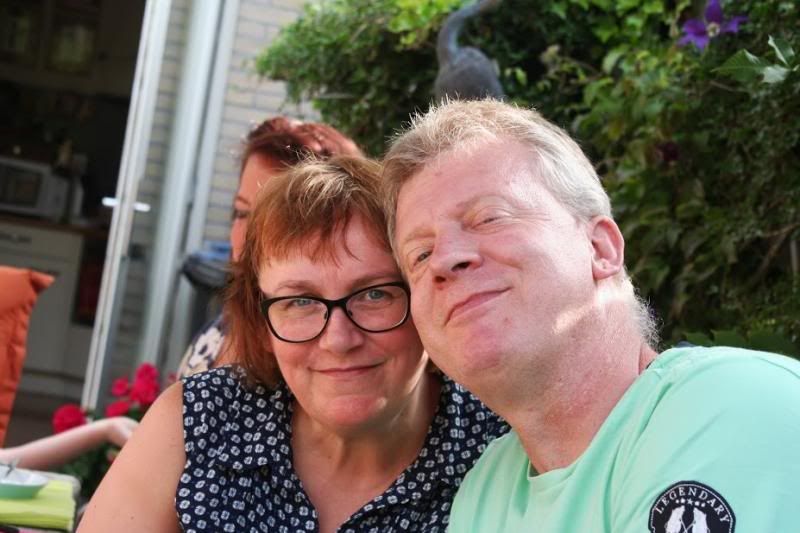 Op het eind nog even samen op het plaatje. Altijd leuk!! Hahahaha!!
Ik ben gek op gezamenlijke etentjes e.d. dus ik kijk al weer uit naar het volgende "evenement".
Fijne avond!
Marianne